Joining with Ginny of
Small Things
for this week's yarn along.
This week, I am knitting madly, trying to finish up a few gifts pronto so that I can mail off a couple of boxes. I think I can do it....
In spirit of the holiday, I decided take a quick break from the other books I am reading and read Bill McKibbon's
Hundred Dollar Holiday
. It's an older book, from 1998 if I remember correctly, but the message is still valid, actually, probably even more so. He talks about how this time of year should be less focused on consumerism and materialism, and more focused on family and togetherness. It's a message I already believe in, strongly, but a good reminder nonetheless.
What are you reading? What are you knitting?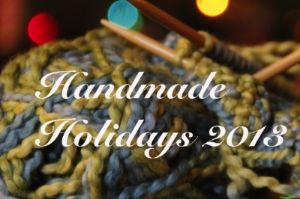 Pin It Now!