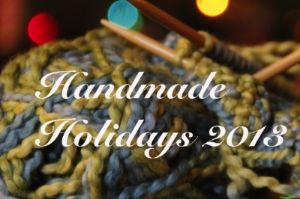 Every year around this time, I am knitting, sewing, and crafting like a mad-woman trying to get holiday presents for my friends and family completed. And I know that many of you are too! In this time of over-consumption and crazy commercialism, I feel that making at least some of my own holiday gifts, and trying to buy others from small artists or businesses, is my way of contributing to a better world-to-be. Plus, I really like to make stuff.
Are making your own gifts this year (or buying handmade gifts made by small business)? If you would care to join me in Handmade Holidays 2013, I would be delighted. Grab a badge and spread the word. Let's hand make our holidays together!
I can't share most of my handmade holiday gifts just yet, as I want the recipients to be surprised, but I will share after they have been opened. I can't wait to see what you are all making as well! If you have a link to your handmade goodies and want to share it here, please do!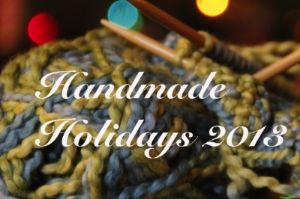 Pin It Now!